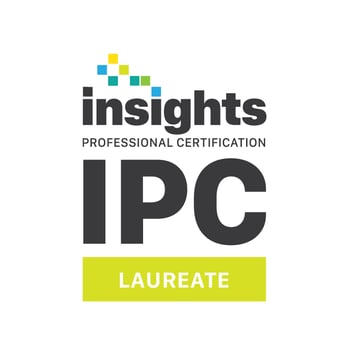 Those who hold the Laureate certification are recognized as outstanding members of the insights community, with distinguished careers marked by meaningful contributions that have advanced the profession. This is a lifetime recognition of distinction in the field.
Laureates are nominated by their peers, chosen by IA's IPC committee, and approved by the IA board.
Certified Laureates agree to lead by example in the areas of ethics and integrity, serve as mentors to less experienced colleagues and students, and fulfill the role of ambassador for the industry and the Insights Association. Laureates are listed here as a resource to IA members seeking support and guidance.
Reg Baker
North American Regional Ambassador: ESOMAR
Reg Baker has been involved with surveys in one form or another for over for 50 years, long enough to have once tabulated survey data using an IBM card sorter. Fortunately, that was short-lived and with the introduction of SPSS in 1968 he moved online, enabling him to keep body and soul together while in graduate school by analyzing survey data for faculty in political science, sociology, economics, geography, and even history on his way to earning his PhD. In 1979, he went to work at DUALabs, a now defunct DC-based non-profit that documented and distributed data from the 1960 and 1970 Censuses, and public use files on behalf of a variety of other government agencies.
In 1984, he joined the National Opinion Research Center (now simply NORC) at the University of Chicago as Director of Systems Development, eventually becoming Vice President for Research Services. While at NORC he was fortunate to work with a team of world class survey methodologists on the design and execution of large, complex, government-funded multi-year surveys. He also oversaw the migration of the NORC national field staff from paper and pencil data collection to CAPI and established the organization's first CATI centers.
Reg moved from academic survey research to market research in 1995 when he joined Market Strategies International (now Escalent) as COO. Over his 17-year career there he oversaw the company's transition to online and became an active contributor to industry debates on a broad set of issues about technology and evolving methods, their use and misuse. He became a frequent presenter at industry conferences, published numerous articles, reports, and chapters in books, and in 2007 began blogging as The Survey Geek. This also was a time when he became active in a variety of industry associations including AAPOR, CASRO, and ESOMAR
After his retirement from Market Strategies in 2012, he took on a number of part-time positions and consulting assignments. He taught in the Masters in Market Research Program at Michigan State University. He consulted with the Census Bureau. He served for four years as Executive Director of the Market Research Institute International and currently is ESOMAR's Regional Ambassador to North America and a consultant to that association's Professional Standards Committee.
He and his wife, Pat, live in Ann Arbor, MI along with Archie, their "terrier mix" rescue dog.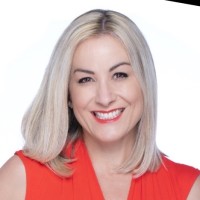 Dyna Boen
Managing Director: Escalent
Dyna is the Managing Director of the consumer, tech, and telecom practice at Escalent. As a leader of leaders, it's her purpose to supercharge people to achieve more. She has a propensity for action and is on a quest to advise and inspire insights leaders across the world.
Over the course of her career, Dyna has been on the executive team of multiple venture/private equity backed start-ups, including two that she co-founded herself. On this journey, she's experienced an IPO, scaled a company, and been through two acquisitions. She also co-founded the WIRexec Leadership Summit to promote collaboration among other female executives in her industry.
Through it all, she has been a hands-on leader with a strength for building teams. More specifically, she can grow sales, improve client services, and create new solutions for enterprise brands. Above and beyond, Dyna believes in diversity and inclusions as well as providing mentorship to young women.
Dyna and her partner, Darin Jackson live in Northern California. They love to mountain bike, snow ski, boogie board, and do yoga when they're not busy sorting drama between their two teenage girls, teenage boy exchange student, and rambunctious Frenchie named Matcha.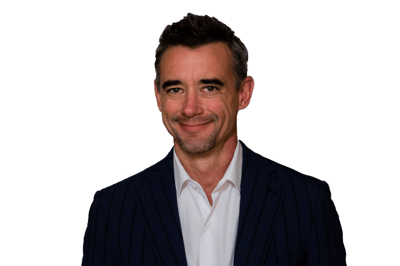 Jamin Brazil
Co-Founder & CEO: HubUx
Co-founder of Decipher & previous CEO of FocusVision, Jamin Brazil was the first to bring to market a combination of qual & quant tech that is used by 75% of the F-100.
Today, he is the co-founder of HubUX and the host of the Happy Market Research Podcast bringing you interviews from insights pros at LinkedIn, GoDaddy, General Mills, and many more.
You live once. Love the... 1. stuff you build, 2. the people you build it for, and 3. the team you build it with. Those 3 things are where Jamin dedicates all his effort.
As the previous CEO of FocusVision, he was the first to bring to market a combination of qualitative and quantitative technologies that are used by 75% of the Fortune 100 and over 3,000 companies globally. Prior to FocusVision, he pioneered online surveys, conducting one of the first ones in 1996 and founded a top survey platform, Decipher, in 2000. Jamin started Happy Market Research to help companies use market research to 'generate outsized returns and growth' and offer free podcasts exploring the state of the MR industry.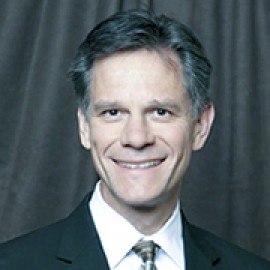 Michael Brereton
Executive in Residence: Michigan State University
Michael Brereton is a leader in the global marketing research industry. He has a passion for understanding, and playing a leadership role in, the transformation of the marketing research and decision intelligence space.
In 2014 he retired from Maritz Research after eleven years as CEO. Maritz was ranked in the AMA Gold findings as the 12th largest marketing research firm in the United States and 18th globally.
Michael has since joined the faculty of Michigan State University's Eli Broad Graduate School of Management where he is Executive in Residence and teaches in the Master of Science in Marketing Research Program. In this role he has launched the Research Transformed Collaborative, an initiative to fuse industry and academic thought leadership in understanding the rapidly evolving marketing research and decision intelligence space.
Michael also operates a private consulting practice through which he advises firms on business strategy related to business transformation in the marketing insights industry. He has contributed substantially to the commercial and academic advancement of the marketing research discipline, and is a regular contributor to industry trade journals.
Michael received a Bachelor of Science degree from General Motors Institute in Flint, Michigan and a Master of Business Administration degree from Bowling Green State University in Ohio.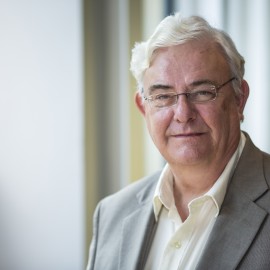 Simon Chadwick
Managing Partner: Cambiar
Simon is Managing Partner of Cambiar Consulting, a change management consulting firm he founded in 2004. Prior to this, he was CEO of numerous market research companies in Europe and the US.
Simon is deeply involved in the insights industry. He was the inaugural Chair of the Insights Association and is Editor-in-Chief of Research World. He and his colleagues are frequent contributors at conferences and seminars.
He is a prolific writer, having published over 400 articles on the research profession, and is author of For the People: A Citizen's Manifesto to Shaping Our Nation's Future, an in-depth study of American politics and society.
Simon is a Fellow of the Market Research Society and holds a Masters in Philosophy, Politics and Economics from Oxford University.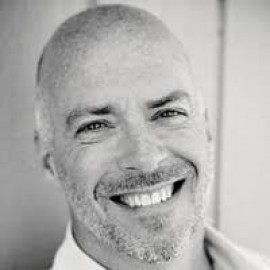 Dan Coates
President & Co-Founder: Ypulse, Inc.
Dan Coates is president & co-founder of Ypulse, a leading authority on youth. With degrees in English Literature and Management Systems Science, his passion is in humanizing data, bringing the hopes, dreams, and passions of young consumers to life.
Ypulse produces award-winning research, surveying more than 250,000 tweens, teens and young adults annually in order to drive understanding between brands and young consumers.
Google, Facebook, Spotify & Viacom are but a few of the companies that rely on Ypulse to successfully engage with young consumers.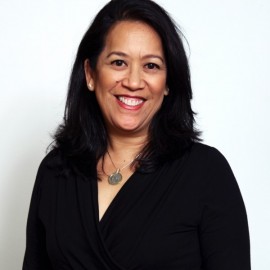 Lynnette Cooke
Global CEO: Kantar Health Division
Lynnette leads the global Health Division for Kantar, guiding the organization through organic and acquisition-related growth. Known as a great connector of people, she creates diverse teams to challenge each other and generate the best ideas for serving clients. Drawing on her consumer background and product management experience at Newell Rubbermaid, Lynnette brings fresh and innovative perspectives to the development of health specific offers and services with a distinct focus on the patient and real-world health outcomes. Under her leadership, the Health Division has transformed from being positioned solely as a marketing research company to also having a strong reputation in real-world evidence and value generation.
Lynnette is chair of Kantar's Corporate Responsibility programme, Extraordinary People, which includes a global partnership with Special Olympics. She is the executive sponsor to research that Kantar conducts for UN Women, to understand global attitudes and fulfill the sustainable development goal for Planet 50-50 by 2030. She serves on the Insights Association Board of Directors, is an assistant professor at Michigan State University and is also on their advisory board for their Master of Science in Marketing Research.
Lynnette has been recognized as an industry leader being named one of the 100 Most Inspiring People in the life science industry by PharmaVOICE magazine and as a recipient of PMRG's R.R. Fordyce Award.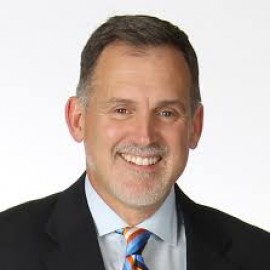 Merrill Dubrow
CEO, Keynote Presenter, Blogger, Passionate Executive, Mentor: M/A/R/C Research
With a passion for building strong relationships and a mission to drive innovation, Merrill is leading this top full-service marketing research company into its sixth decade. He and his team form actionable research strategies and solutions by combining an intimate understanding of clients' business objectives with the design strength and marketing expertise required to drive business growth.
Merrill has served on the MRA Board of Directors for six years and is past National Treasurer. He currently serves on the advisory boards for the Michigan State and Hofstra University, was a past president of the AMA Boston Chapter and co-chaired two AMA Leadership Summits. In addition, he is a much sought after speaker for industry conferences and university lectures and has won a number of national awards, including Marketing Research Association's Distinguished Service Award, the Meritorious Service to Marketing Research Award and the Honorary Lifetime Membership Award for outstanding service to MRA and the marketing research profession.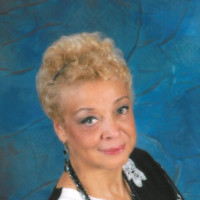 Naomi Henderson
Founder & CEO: RIVA Market Research & Training Institute
Naomi Henderson is the CEO of RIVA, based in Rockville, MD, where she directs policy and procedures for two divisions: Research and Training. Naomi co-founded the RIVA Training Institute in 1981 where she currently serves as a Master Trainer, writing curriculum for public and custom courses and training researchers in the art and science of rigorous qualitative research techniques.
Naomi has led over 6,000 focus groups and interviewed more than 60,000 individuals in her career since 1964. She is a nationally recognized Master Moderator.
A licensed practitioner of NeuroLinguistic Programming, Henderson is also a certified Master Coach, and has earned certificates of completion from Synectics and the Creative Problem Solving Institute. She holds both an M Ed. and a BA from American University in Washington D.C. Naomi has been a lecturer and/or adjunct professor at Georgetown University, George Washington University, The University of Maryland, and Hood College.
Henderson is interviewed here by QRCA Views Global Features Editor Pat Sabena on Naomi's "legacy" in this third edition of her book, Secrets of a Master Moderator.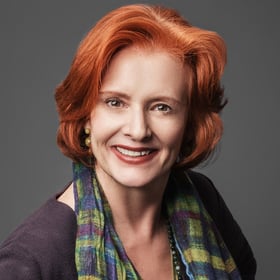 Vanella Jackson
Global CEO: Hall & Partners
Vanella is Global CEO of Hall & Partners. Prior, she spent 20 years in some of the world's best advertising agencies, including BBH, JWT, and BBDO.
Vanella has always been passionate about brands and communications, how they are created, and how they work. She constantly strives for outstanding creativity in anything she is involved in.
Hall & Partners specialize in creating commercially and emotionally rewarding brand relationships, closing the 'relationship gap' between people, brands, and business. She is particularly interested in how digital technology is transforming business models and has built pioneering new thinking about how brands and communications drive behavioural change.
Vanella's role is to provide energy, direction, and inspiration for the team, to help them develop strong client relationships and to attract valuable new clients.
Vanella is passionate about sustainability.
Her highlights whilst at Hall & Partners have been to help the company grow successfully (doubling in revenue and trebling in profit). Hall & Partners also became the first research company to win a place in The Sunday Times 'Top 100 Best Companies to Work For' and Marketing Magazine's 'Research Agency of the Year.' Vanella has also won a 'Woman of the Year' award.
She is Vice Chairman and a Fellow of the Market Research Society having previously chaired The Society.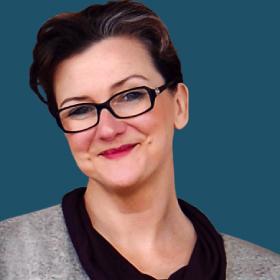 Kathryn Korostoff
President: Research Rockstar LLC
600+ primary research studies, 30+ years experience (client-side, agency-side, and as a market research educator). Many years as a hands-on survey researcher (elbow-deep in banner tables and SPSS syntax), qual researcher (various modes), methodology advisor, and analyst (delivering reports for executive-level clients).
Passionate about excellence in business excellence through fresh, objective customer insights.
A current focus is promoting "data fluency" skills to help research & insights professionals adapt to market research 3.0: where data silos are breaking down, speed is picking up, and opportunities for blended methods are booming. Through my work at Research Rockstar, I want to help all researchers become Research Rockstars.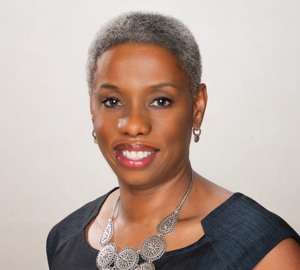 Pepper Miller
Award-Winning Market Researcher & Speaker, Black America Expert: Author
I've been called a conversation starter in the industry, but when introducing myself, my name, Persephone, often sparks a conversation all on its own. Pronounced per-SEH-foe-NEE, my name has Greek origins, and interesting roots. The name Persephone belonged to my mother's college best friend and roommate, and was given to me at birth, right along with her nickname, Pepper. I'm better known as Pepper and it is definitely easier to pronounce, but I own both of my names. I stand up for who I am because that is what I was taught to do.
Standing up for my name taught me the importance in standing up for other things in life that were of value. As an award-winning market researcher & speaker, author and Black American consumer expert, I use my professional platform to stand up for the Black community by helping Fortune 500 companies and organizations see the value of Black. Corporations like General Mills, Northwestern Mutual, Pfizer, Procter & Gamble and Unilever call me to understand how to effectively and positively market their products, services and campaigns to the Black American market.
It's my passion and what fuels me.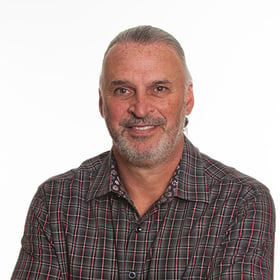 Steve Schlesinger
CEO: Schlesinger Group
Steve has been in the marketing research industry for over 35 years, starting his career as a project manager and then working his way up to lead Schlesinger Group for the past 25 years. As a leader within his company, Steve has created the strategy and vision for Schlesinger Group as the world's leading data collection company.
He served for 8 years on the board of the then Marketing Research Association, finishing his tenure as the Secretary of the Board. He is a founding member of the Insights Association CEO Summit and continues his involvement, co-chairing the events. Steve is also founding member of Marketing Research Education Foundation. Steve is an active member of Insights Association, AMA, ESOMAR & PMRG. He was presented the MRA (Insights Association) Honorary Lifetime Member award in 2015, in recognition of a commitment of outstanding individual service to the Association and the marketing research profession.
Steve serves on the board of directors of Inspire.com, the board of directors of HR Acuity, the advisory board of Brrrn, the advisory board of The University of Vermont Foundation and the Advisory Board of Michigan State University Master of Science in Marketing Research Program.
Steve is a graduate of the University of Vermont with a Bachelor's of Science in Biochemistry. His numerous passions include innovation and technology as well as tennis, golf and travel.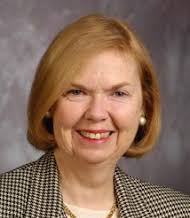 Charlotte Sibley
Principal: Sibley Associates
Charlotte is currently principal, Sibley Associates, a pharmaceutical and biotech consulting firm. She serves on the board of directors of American Pacific Corporation (AMPAC), a leading custom manufacturer of fine chemicals, specialty chemicals and propulsion products. She is also on the boards of MindField Solutions, which uses neuroscience tools to improve healthcare decision-making and Galileo Analytics, a leader in the field of claims data analysis. She is on the Executive Committee of the Marketing Research Institute International and the corporate Healthcare Businesswomen's Association (HBA) Board. She was named the HBA 2008 Woman of the Year, recognizing leadership, business expertise and mentoring. She was selected as one of the most Inspiring People in Pharma in 2006.In 2001, she received the R.R. Fordyce Award for contributions to marketing research. She is an adjunct professor at Columbia University Graduate School of Business and serves on the advisory board for the St. Joseph's University Healthcare Executive MBA program. She is also on the Pharmaceutical Executive editorial advisory board. She is past president of the Pharmaceutical Business Intelligence and Research Group (PBIRG) and the HBA. Charlotte has built and led integrated marketing research, competitive intelligence, strategic forecasting and decision science groups in six major pharmaceutical and biotech companies. Most recently, she was at Shire plc. as senior vice president, business management, with responsibility for cross-functional corporate initiatives. She has spent over 30 years in the healthcare industry, starting in market research at Pfizer. She worked for Johnson & Johnson, Bristol-Myers Squibb and at Lipton in consumer market research. She also spent three years on Wall Street at Donaldson, Lufkin & Jenrette as a security analyst for the pharmaceutical industry. She holds an MBA in Finance and Marketing from the University of Chicago Booth Graduate School of Business and an AB in French and German from Middlebury College. She and her husband, Leif Magnusson, an attorney, and their two cats live in Berwyn, PA.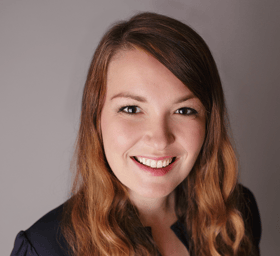 Lisa Wilding Brown
Chief Research Officer: InnovateMR
Lisa Wilding-Brown has been in the industry since the inception of Online Research. Lisa's specialties include sampling and survey design, panel development and management, online and mobile recruitment as well as full service mixed-mode field management. As Chief Research Officer, Lisa is responsible for panel quality, best practices and sampling methodologies as well as spear-heading the firm's DIY platform. Prior to joining Innovate, Lisa was a member of the executive team at uSamp where she developed the company's global panel and led the firm's mobile business division. Lisa got her start in Market Research at Harris Interactive, where she played an instrumental role in developing the company's full-service online project management group. Wilding-Brown later joined the panel team, focusing her efforts on research-on-research, survey methodology, specialty panel development and online user engagement for the Harris Poll Online.
Wilding-Brown serves on the board for both the MMRA and UTA's Master of Science in Marketing Research. Lisa has presented at such conferences as AAPOR, the MRMW North America and Europe, The Insights Association, IIEX, SampleCon and she has published research related to engagement, online survey design, online quality and mobile best practices. Lisa chairs a committee focused on enhancing user experience for the Insights Association's Online Sampling Forum and she is an active contributor to the GRBN and WIRexec.

Dr. Ari Zelmanow
Director, Analytics, Research & Insights: Panasonic
Described as a modern-day, consumer-focused Sherlock Holmes, Dr. Ari Zelmanow helps businesses uncover "clues" that will position their company, product, or service in the market for consistent growth—in both customers and revenue—month-after-month.
He currently leads a cross-functional analytics, research, and insights team @Panasonic. Previously led a research team @Twitter. Solved crimes as a metropolitan police detective at @SLMPD. Believes in truth, justice, and the American way, the Oxford comma, and NY style pizza.