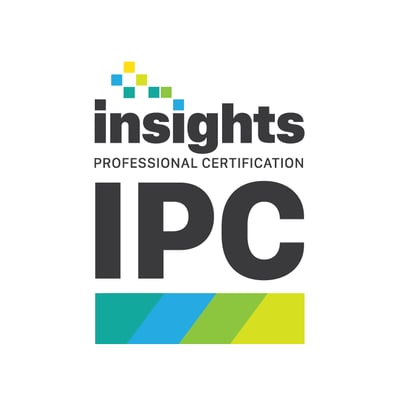 The Insights Association Certificate holders demonstrate to clients, management and the profession, an advanced level of expertise and dedication. The Insights Association has approved five specialty certificates.
An Insights Association Specialty Certificates are formal recognition of your professional development and commitment to marketing research excellence. Upon successful completion of the required training, you will receive a certificate from the Insights Association.
Each topic certification specialty IPC either requires successfully completing the relevant courses from the education providers listed above. Individuals may qualify for more than one IPC specialty. Past participants in programs from each of the educational providers are being notified of the certifications they qualify for based on past course completion.
To apply, please click on a certificate below to submit your application.
Recognizes those with an advanced understanding of the research process, research design and data identification, and the current framework of ethical and legal best practices. The University of Georgia and Burke Institute, currently provides courses to support this certification.
A customizable certification that recognizes mastery of any three of the thirteen topics of the MRII/The University of Georgia's MRCBOK™ (Market Research Core Body of Knowledge). Burke Institute, Cambiar, Research Rockstar, and The University of Georgia currently provide courses to support this certification.